Mauris rhoncus orci in imperdiet placerat
Vestibulum euismod nisl suscipit ligula volutpat, a feugiat urna maximus. Cras massa nibh, tincidunt ut eros a, vulputate consequat odio. Vestibulum vehicula tempor nulla, sed hendrerit urna interdum in. Donec et nibh maximus, congue est eu, mattis nunc.
Praesent ut quam quis quam venenatis fringilla. Morbi vestibulum id tellus commodo mattis. Aliquam erat volutpat. Aenean accumsan id mi nec semper.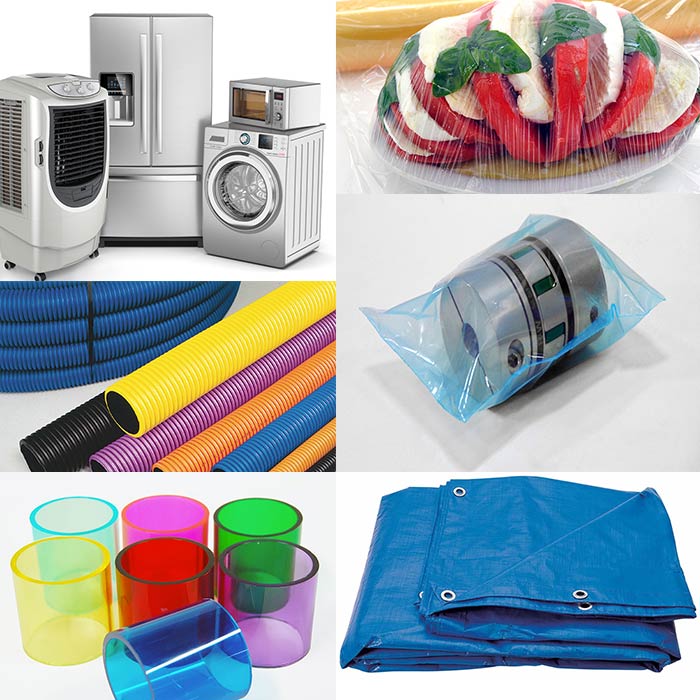 Duis dignissim mi ut laoreet mollis
Nunc id tellus finibus, eleifend mi vel, maximus justo. Maecenas mi tortor, pellentesque a aliquam ut, fringilla eleifend lectus. Maecenas ultrices tellus sit amet sem placerat tempor. Maecenas eget arcu venenatis, sagittis felis sit amet, dictum nisl.
Orci varius natoque penatibus et magnis dis parturient montes, nascetur ridiculus mus. Phasellus vitae vulputate elit. Fusce interdum justo quis libero ultricies laoreet.

Duis dignissim mi ut laoreet mollis
Our Range of Special Additives

Anti Microbial Masterbatch
Suitable for all plastics and polymers including PVC, PC/ABS and TPE.
Excellent protection against bacteria, biofilm, fungi and mould for the lifetime of the product and at low addition percentage.
No changes in manufacturing process and can be added at the dosing stage without affecting the appearance of the end product.
Applications - Coolers, Washing Machines, Toilet Seats, Tooth Brushes, Shaving Razors etc.

UV
Masterbatch
Made of world's best UV Additive producer Cytec (now Solvay).
Most reliable and highly efficient in performance and qualify the stringent environmental conditions.
Applications - Green House Films, Mulch Films, Non-woven Fabric, Flat Woven Tapes for making Jumbo Bags, and Woven Bags etc.

Desiccant
Masterbatch
Attracts and chemically binds moisture.
Economical way to eliminate moisture problems in plastics processing like lensing, voiding and splash marks in the finished product.
Reduces the need for pre-drying of materials.
Recyclate with high moisture content can be used.
Applications - Blown Film, Sheet Extrusion, Profile Extrusion, Blow & Injection Moulding

Flow Enhancer Masterbatch
Flow Enhancer Masterbatch are functional masterbatch.
Improves the processibility, surafce finish and enhance the output.
Innovative additive mix gives up to 20% increase in output.
Applications - Pipes & Laterals, Tape line, Film, Large moulding parts, Blow moulding & Roto moulding containers etc.

Anti-Fog Masterbatches
Lowers the difference between the surface tension of water and the film.
No droplets, the water forms a thin uniform layer that does not obscure visibility.
Gives excellent optical properties and better product appearance.
Applications - Food Packaging Films, Agri Films and Green House Films etc.

Polymer Processing Aids
Based on fluoro-elastometers they are specially engineered for extrusion products.
Increase optical & mechanical properties.
Formulated to improve the product surface, reduce die build-up.
Faster product change time lowers wastage & production cost.
Applications - Tarpaulin, Pipes & Laterals, Tape line, Film, Mulch Films etc.
Optical Brightener Masterbatch
Absorbs UV spectrum of a light source and emits light in the blue region of visible spectrum; giving a brighter and whiter appearance.
Based on high quality chemicals, gives results at much lower dosage of 0.5% - 0.8% max.
Applications - Products where higher brightness is the criteria. Yarns, Nonvowen Fabrics, White Films, Molded & Blow Molded White Jars, Paint Box etc.

Anti Oxidant
Masterbatch
Anti oxidants are right mix of primary & secondary masterbatches.
It gives protection to the finished product and stabilises the polymer during processing.
Dosage level of 1-2 % prevents second and third heat exposure cycles.
When used in a combination with UV masterbatch, gives a long durability to products that has continuous exposure under sun light.
Applications - All Recyclable Polymers, Green House Films, Mulch Films, High Processing Temperature Applications like Tarpaulin etc.

Anti Corrosive Masterbatch
It releases vapours which form a monomolecular protective layer on the surface of metal to be protected.
It eliminates the use of additional oils, greases & desiccants. It also delays / stops corrosion of wide range of metal surfaces.
Very Low Dosage of 1% – 3% is required
Sudarsshan masterbatches are used for packing Engine Components, Aircraft Engines & parts, Guns & Gun parts.
Applications - Packaging of all Steel and other Metal products, that are susceptible to corrosion, sea Shipment of Steel fabricated articles, Automobile Parts in stores, precision metal products like Bearing & Pistons etc.
We also provide customised solutions for your unique needs